---
---
Innovation and Business Transformation
---
Need for Business Transformation?
Poor results from internal innovation efforts?
Disruptive new businesses attacking your core?
Not meeting BOD & shareholder expectations?

We can help.
---
CONTACT US ABOUT THIS SERVICE

It's no longer business as usual. Well-funded digital native start-up competitors are attacking your core business while you're trying to create new businesses by investing in innovation. Successful innovation initiatives, however, require more than investing in new technologies and launching pilots. It requires a fundamental shift in the way your teams are organized and managed.

Join SVEN and Tobias Yergin as we share insights from Geoffrey Moore's latest book, Zone to Win and show how to effectively apply proven frameworks mastered by executives teams all around the world.


---
From both the webinar and live events, you'll come away with knowing:

---
Baseline on Innovation frameworks, organizational structure, and methods designed to help you optimize for growth and solve the innovator's dilemma
---
Industry benchmarks, Key Performance Indicators, and the best practices on setting guideposts for decision making
---
Why the success rate for corporate innovation efforts has not historically matched the success rate of start-ups… and what to do about it!
---
We look forward to helping you on your journey to master innovation.
---
---
GEOFFREY MOORE
---
AUTHOR, ADVISOR, SPEAKER, AND SVEN MODERATOR

---
"SVEN's community is ideal to leverage for Innovation because it is a team sport— It helps to have talent (your team), a good playbook (like Zone to Win), but you need other players (like SVEN) and its broad domain expertise across its vast human network to enable an Open Innovation Methodology to succeed and have real results."
---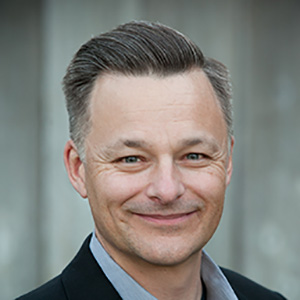 TOBIAS YERGIN
---
MANAGING DIRECTOR, SVEN INNOVATION & BUSINESS TRANSFORMATION

---
"I thrive on combining my extensive operating experience as a product and innovation executive in Fortune 500 companies with market-proven tools, processes, and frameworks from Geoffrey Moore. Paired with SVEN, we are uniquely positioned to help companies with innovation, disruption, and business transformation."
---
ABOUT
---
SVEN offers a unique set of services focused on disruptive innovation methods that deliver profitable revenue growth. The focus ranges from partnering for external innovation to creating internal innovation.

---
THE NEED
---
Today's companies face more competition with smaller windows of opportunity than ever before. Capitalizing on innovation that produces new high-margin businesses at scale is the best way to ensure market relevancy and shareholder return.
---
WHY SVEN
---
SVEN has key thought leaders and real experience at leading companies with innovation & growth. Our ability to uniquely harness the network to fast-track your Innovation and Growth is our key differentiator.

1. INTERNAL INNOVATION
---
We help organizations with organic innovation that occurs internally by using proven frameworks and organizational methods to innovate for new revenue growth or transformation of existing business.
2. EXTERNAL INNOVATION
---
We help companies with innovation that comes from outside the organization, often referred to as corporate development. This could take the form of partnerships, acquisitions, and investments.
3. REGIONAL INNOVATION
---
We help regions and cities outside of Silicon Valley understand how to improve their own economic development by accelerating their Innovation ecosystem and creating connections to other regions.
1. WORKSHOPS AND EDUCATION
---
We hold a variety of workshops that can last anywhere from 1/2 day to 3-days. In addition we have annual on-site (at your facility) or off-site educational programs for organizations that want to educate a large base of people over time (3-month, 6-month, and 1-year programs).
2. DETAILED ASSESSMENT
---
We do deep analysis regarding your current situation in order to provide a comprehensive recommendation execution plan for your approach to Innovation and Business Transformation. It is designed for you to have the option to execute on your own if desired.
3. EXECUTION AND OVERSIGHT
---
We can fully execute your Innovation and Business Transformation Efforts through our resources as well as our partners as needed, or simply act as an added resource alongside your people, or as oversight to keep the project on track for success.